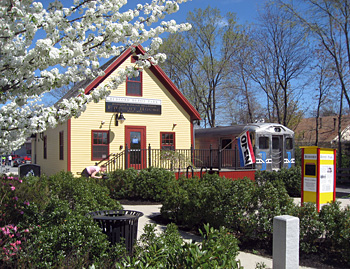 Renew Your Membership Online
Your tax-deductible donation supports the basic operation of the Friends. This helps us with historic preservation projects, operation of the Freight House and museum, and look after the welfare of Bedford Depot Park at the Minuteman Bikeway terminus. Your name will remain on the mailing list of "Bedford Depot News," FBDP's newsletter about local railroad history, the park, the bikeway, and other relevant happenings. Friends of Bedford Depot Park is a 501(c) non-profit organization.
Scroll through this list to find the type of membership that suits you.
Then, click the "Add to Cart" button.
You will have an opportunity to determine whether this Membership Renewal is for you or is a gift for another person.